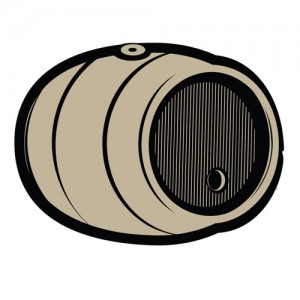 First off – thank you everyone.  We wrapped up our 2012 Brewer's Backyard series yesterday and it was a tremendous time.  It was one of our most successful ones yet – the weather was perfect and the Beau's beer and WVRST sausages were delicious.  We sincerely appreciate your excitement and enthusiasm this year – our events support the great initiatives that Evergreen does and we are extremely thankful to everyone that has come out, and of course to all the breweries and food vendors that have participated this season. We'll be back in the new year with Brew Year's Day on January 6, 2013 – but you'll have to stay tuned for more on that one.
But in the meantime, we can't just stop doing what we do until then.  We won't have any more dedicated events, but we're happy to be partnering with our friends at Cask Days.  You may have noticed at our last two events that Cask Days were part of the fun, with ticket sales and giveaways to their great beer event coming up at the end of October.
Well, we were happy to have them join us and we had some great cask ales from Bellwoods, Indie Alehouse and Beau's All-Natural at our last couple of events.  And now we're thrilled to say that we're going to be part of the Cask Days festival at the end of October!
As a part of Cask Days, we will be having a special Brewer's Backyard themed beer area, exclusively featuring pumpkin and harvest beers from across Canada!  We're very excited to be partnering with Cask Days and have this special themed style section which is perfect for the autumn season.
There will be a tremendous lineup of cask ales to try, with the following breweries having special pumpkin or harvest ales at the Brewer's Backyard area: Howe Sound (BC), Half Pints (MB), Hopfenstark (QC), Railway City (ON), Benelux (QC), Indie Alehouse (ON), Nickel Brook (ON), Grand River (ON), Church Key (ON) and Brasseurs Illimités (QC).  It's going to be a killer lineup from across the country and you won't want to miss it.
Cask Days, like the Brewer's Backyard, will also be taking place at the Koerner Gardens and Holcim Gallery of the Evergreen Brick Works.  This 8th annual edition will feature over 75 breweries along with numerous renowned chefs and restaurants, artists and music to complement the beer.  Tickets are available to different sessions on October 27th and 28th.  Tickets can be purchased online here.
We look forward to seeing you at Cask Days this year!