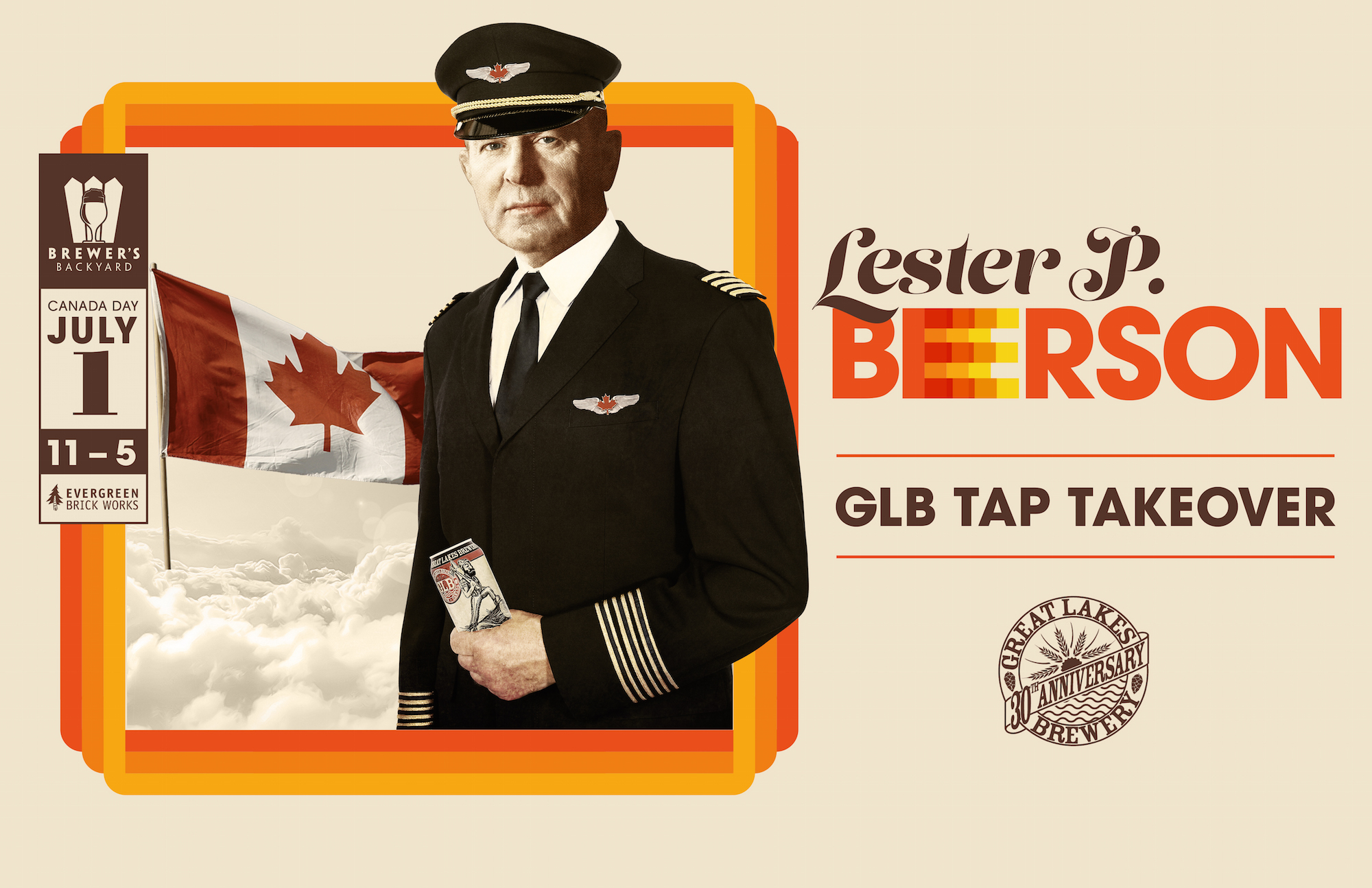 Canada is turning 150 years on July 1st and we are celebrating this big birthday milestone with our annual Canada Day event, Lester P. Beerson Day, at the Evergreen Brick Works. We are switching the event up this year and also celebrating another milestone birthday in the brewery world. As it is the 30th anniversary of Great Lakes Brewery, they will be our featured brewery and doing a tap takeover of the entire event.  GLB was our first brewery at the Brewer's Backyard so you could say we have a lot to celebrate.
Many delicious GLB beers will be flowing – more than 15 for you to enjoy including Canuck Pale Ale, Sunnyside Session IPA, 30th Anniversary Barrel- Aged Belgian Style Quad, Octopus Wants to Fight, No Chance with Miranda and many more. You won't want to miss what GLB has in store for this one. All this fabulous beer will be accompanied by a tasty food line up including FeasTO, Delite Bite, Heirloom,  Los Vietnamita, the Pop Stand and Royale Popcorn Co.
We will be on from 11am – 5pm (note the early start) in the Koerner Gardens and CRH Gallery areas of the Evergreen Brick Works.  We will be having a "First Call" special with all beers $1 off for the first hour. So the early bird gets the beer! Admission is free, the event is all ages and no tickets are required.  However, beer will only be sold until 4:30pm and last pour will be at 4:45pm, so come early to enjoy the best selection and opportunity to enjoy some delicious Ontario beer and food.
We hope to see you there to celebrate Canada's birthday celebrations!