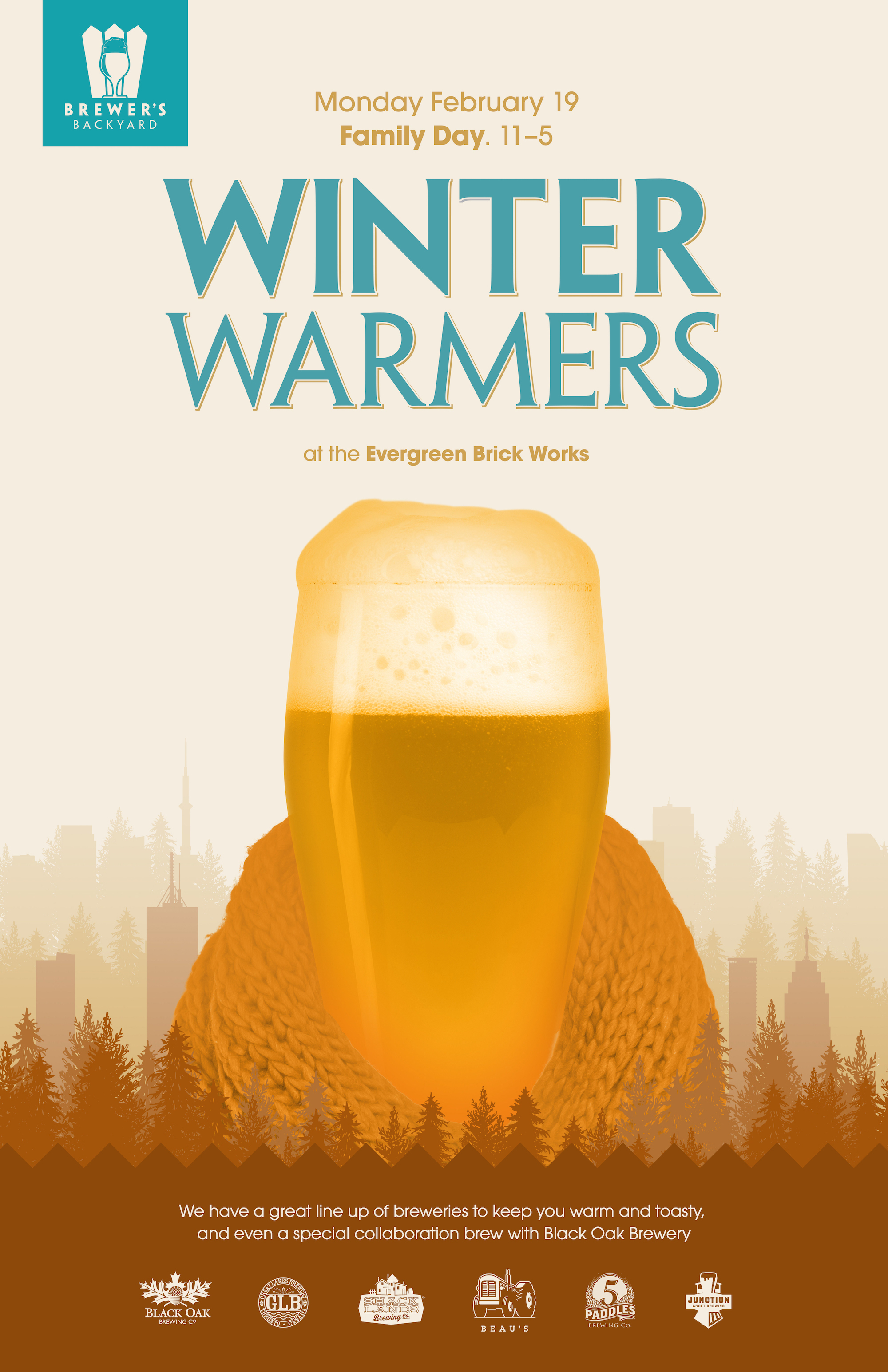 The Brewer's Backyard is returning on Monday, February 19th with "Winter Warmers" as part of the Family Day festivities at the Evergreen Brick Works.
Our kickoff event for 2018 will be a great one, with a delicious lineup of breweries in attendance including 5 Paddles, Junction, Craft Brewing, Great Lakes Brewery, Beaus, Black Oak and Shacklands. We are also doing a special collab beer with Black Oak in the "Winter Warmers" theme! Be sure to stop by to sample all the great beer that we will be pouring.  On the food front we'll be having Delight Bite, Los Vietnamita, Arepa Republic and Heirloom.
We will be on from 11am – 5pm at the Young Welcome Centre and BMO Atrium areas of the Evergreen Brick Works. Our event will be entirely indoors so we all will stay warm even if it is cold outside. Admission is free, the event is all ages and no tickets are required. We will be having our "First Call" special again with all beers $1 off for the first hour. So the early bird gets the beer!
Hope you can join us raise a glass to a great start to 2018.