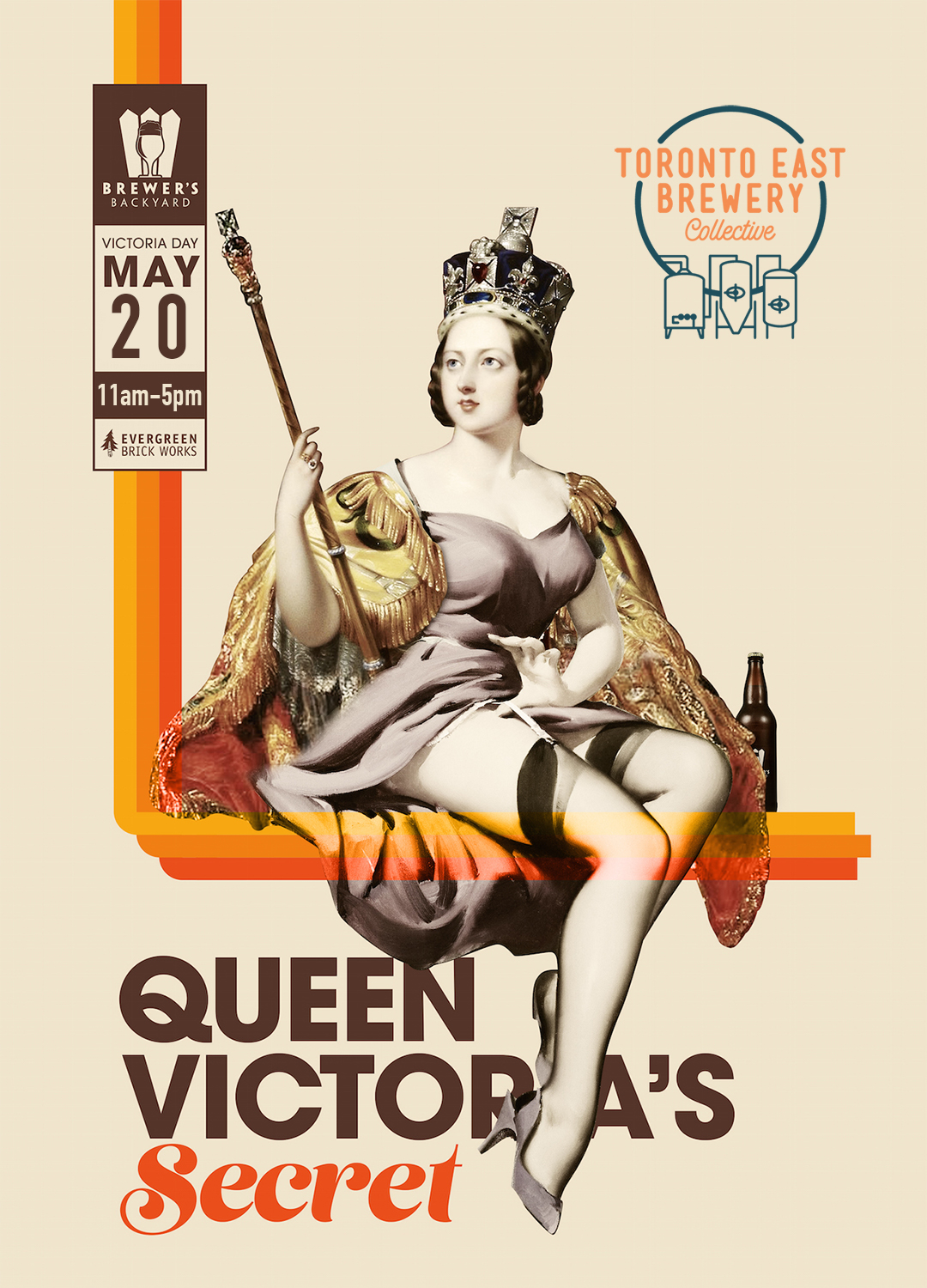 Spring is here, finally! And we are back with our annual Victoria Day event – Queen Victoria's Secret on Monday, May 20th at the Evergreen Brick Works, where we only reveal the beers available when we start – so you're going to have to join us to find out what's pouring!
Queen Victoria's Secret will feature a dynamite lineup from the new Toronto East Brewery Collective, including Common Good Beer Co., Eastbound Brewing Company, Godspeed Brewery, Left Field Brewery, Louis Cifer Brewworks, Muddy York Brewing, Radical Road Brewing, Rorschach Brewing Co., and Saulter Street Brewery. They will be accompanied by a tasty food line up with 6ix Grillers, Heirloom, FeasTO, Fidel Gastro, Food Dudes and the Pop Stand.
We will be on from 11am – 5pm in the Pavilions areas of the Evergreen Brick Works.  We will be having a "First Call" special with all beers are $6 for the first hour. Following that Beer will be $7. So the early bird gets the beer! Admission is free, the event is all ages and no tickets are required.  However, beer will only be sold until 4:30pm and last pour will be at 4:45pm, so come early to enjoy the best selection and opportunity to enjoy some delicious Ontario beer and food.
Let's kick off spring in style – we hope to see you there!
Follow us on Twitter and Instagram for the latest updates, and we hope to see you there!