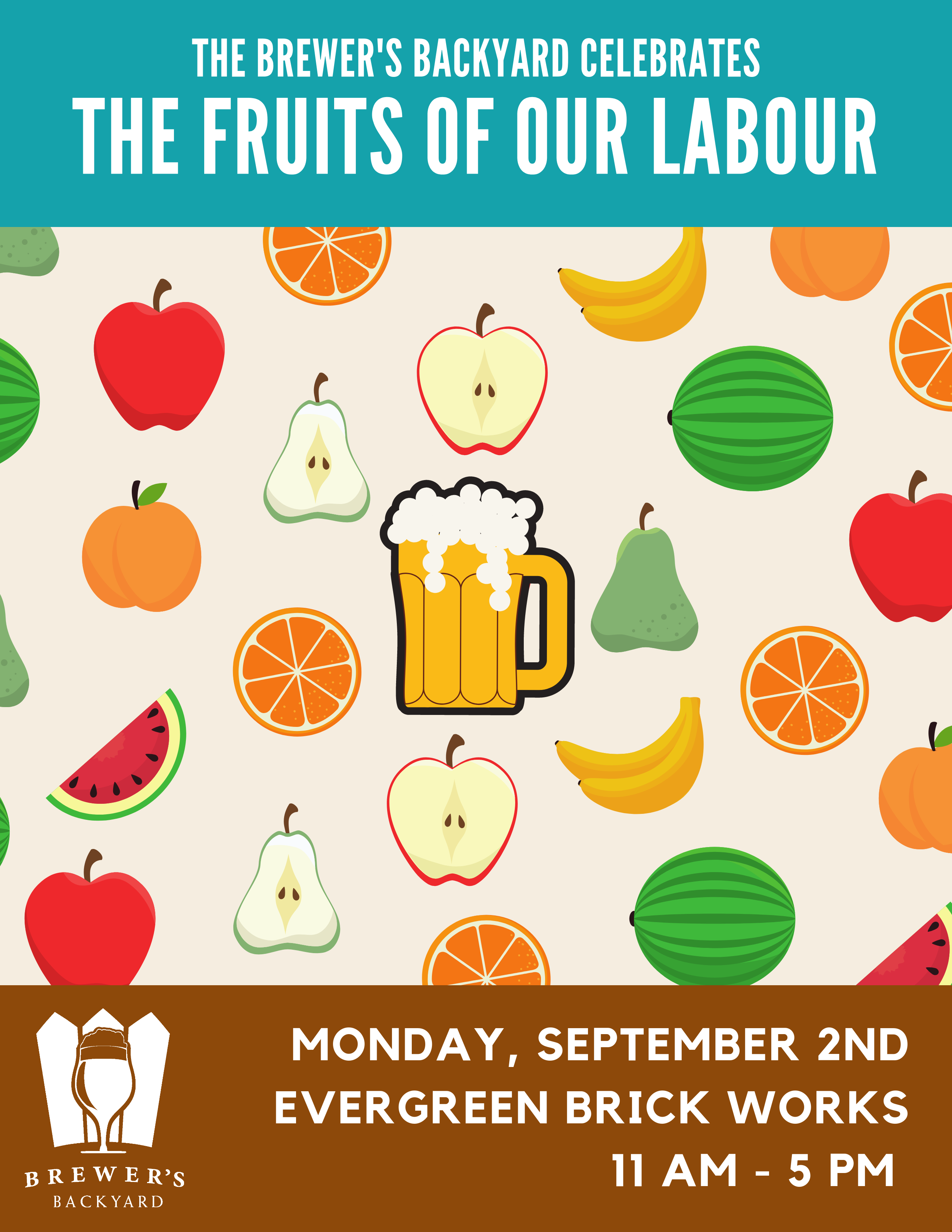 Hope you have had a great summer. Brewer's Backyard is back to celebrate our final festival of the summer with the Fruits of our Labour event on Monday, September 2nd. What better way to start September off right then with another BB beer festival.
We have an amazing line up of breweries that will be pouring including Big Rig, Black Oak, Collective Arts, Eastbound, Exchange Brewery, Indie Alehouse, Shacklands, and St. Mary Axe. You won't want to miss this one.
All this fabulous beer will be accompanied by a tasty food line up including, 6 Grillers, Fidel Gastro, Meltdown Cheesery,  and the Pop Stand.
We will be on from 11am – 5pm in the Pavilion  areas of the Evergreen Brick Works. We will be having a "First Call" special with all beers only $6 for the first hour. So the early bird gets the beer! Admission is free, the event is all ages and no tickets are required. However, beer will only be sold until 4:30pm and last pour will be at 4:45pm, so come early to enjoy the best selection and opportunity to enjoy some delicious Ontario beer and food.
We hope to see you there for one last summer party!