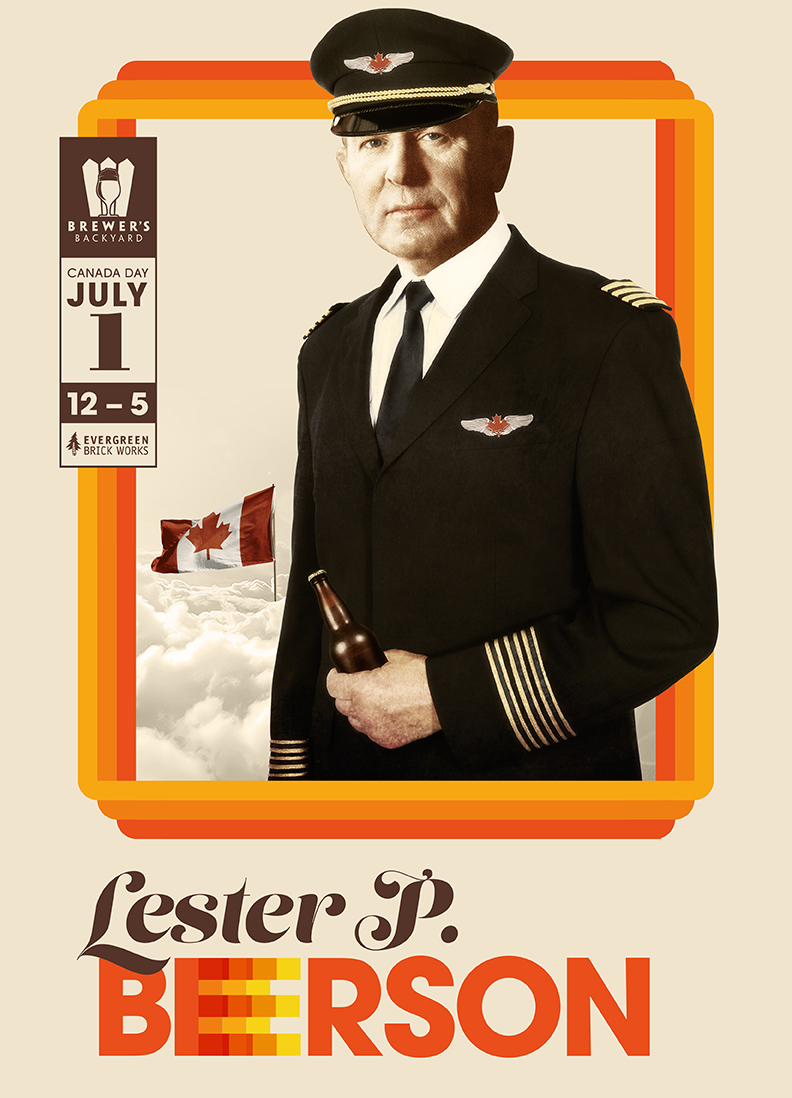 The Brewer's Backyard returns on Canada Day with our next event, entitled Lester P. Beerson Day. On this celebration of our great nation we'll be welcoming the tasty beers from Great Lakes, Left Field, Collective Arts, Steam Whistle, Oast House, Brimstone and Railway City, along with delicious eats from Kanga Meat Pies, DF Catering and the Midnight Snack Co.
We'll also have a special beery treat on Canada Day, as the Brewer's Backyard did an exclusive collaboration brew with Great Lakes – a raspberry ale brewed with cascade hops and wild yeast cultivated from an apple orchard in the Niagara Escarpment. It should be a delicious beer for Canada Day and it will be available in limited quantities only at the event.
Lester P. Beerson Day occurs on Canada Day, which this year falls on Wednesday, July 1st from 12pm-5pm at the Koerner Gardens and Holcim Gallery areas of the Evergreen Brick Works. As always, our events are free admission, are all-ages and family-friendly. There are limited quantities of beer and food so be sure to arrive early to get the best selection. We hope to see you there!