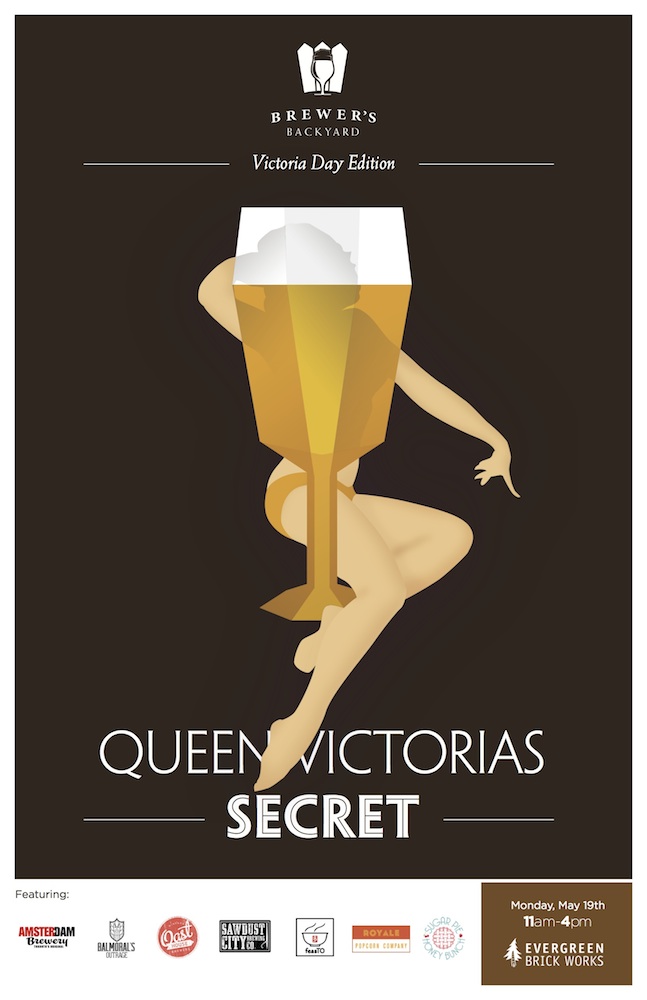 Our third annual edition of Queen Victoria's Secret is fast approaching, coming this holiday Monday, May 19th at the Evergreen Brick Works.  And as is tradition, we won't be revealing the exact menu until the day arrives!
That being said, we are thrilled to reveal who's going to be a part of the Brewer's Backyard on Monday.  We're delighted to be welcoming first-time participant Sawdust City, along side returning breweries Oast House and Amsterdam.  FeasTO is once again back in with delicious food, and we'll also have something sweet from Sugar Pie Honey Bunch and something savoury from the Royale Popcorn Company.
Oh, but that's not all.  We've got something extra special, something we haven't done before at the Brewer's Backyard, named Balmoral's Outrage.  What is that, you might ask?  Well, you're going to have to stay tuned for more on this, but you won't want to miss it!
The Brewer's Backyard: Queen Victoria's Secret runs from 11am-4pm on Monday, May 19th at the Koerner Gardens and Holcim Gallery areas of Evergreen Brick Works.  Admission is free, and the event is all-ages and family friendly.  We hope to see you there!