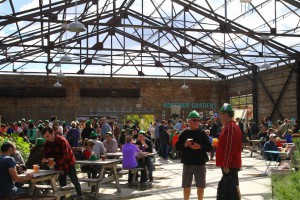 Great Friday, our next event coming up on Friday, April 18th is going to be a special one-of-a-kind Brewer's Backyard.
First off, as our event starts the long weekend, rather than finishes it (which is usually the case), we're going to extend our hours of operation.  So Great Friday will run from 12pm until 6pm.  That's an extra two hours of fun, and the Evergreen shuttle bus will also be extended until 7pm to accommodate our added time.
We're also excited to be welcoming to the Brewer's Backyard some first time participants.  We'll be featuring the beers of Double Trouble, Junction Craft and Mill Street, along with food from Bricks and Mortar.  We'll have some special and unique goodies from all of our participants, so stay tuned for more details on the menu.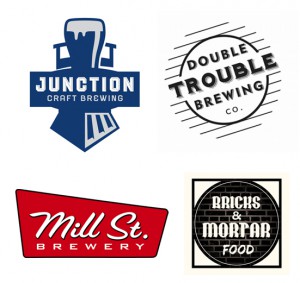 But that's not all!  Since we all don't need to wake up for work the following day (remember we're on Friday next time!), we're thrilled to be partnering with Mill Street for an exclusive after-party at the Mill Street Beer Hall in the Distillery District.  So from 5:30pm until 7pm, we'll be running a free shuttle bus going down to the Beer Hall.  Mill Street is devising some exclusive goodies for us when we arrive, and this will make for a most excellent way of kicking off the long weekend in style.
As usual, everything at the Brewer's Backyard is free admission, which includes our main event as well as the after-party.  You can purchase tickets for food and drink at the event as usual, using cash or credit.  And of course we're an all-ages and family-friendly event.  Since things will (hopefully) be warmer by Great Friday, we'll be in our usual Koerner Gardens area of the Brick Works, with the Young Welcome Centre acting as a backup in the case of inclement weather.  We'll be continuing to announce more details about the event in the coming weeks, but it's shaping up to be one of our best yet.  We hope to see you there!