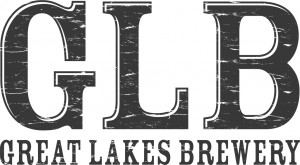 We're excited to be partnering with the Evergreen Brick Works for a special set of new events where you'll be able to try out some delicious beer, Brewer's Backyard style!
Starting on Tuesday, July 17th (and again on July 31st and August 14th), Evergreen will be hosting Film Nights in the Valley, a series of documentary film screenings in association with the Planet in Focus Film Festival.  And what better way to watch a film than complemented with beer?
So for each of the screenings we'll be having some of our Ontario brewery friends in to serve delicious beer to go along with the screenings.  For the first screening (entitled Truck Farm) we'll be welcoming Great Lakes Brewery, and they'll be pouring their fan favourites Orange Peel Ale and Crazy Canuck Pale Ale.  We're calling this event The Green Pint to fit with the eco-friendly nature of the film series.
Doors are at 7:30pm and the showtime is 8:30pm.  We will be in The Pavillions area of the Brick Works.  Admission is free, and you can purchase beer and popcorn at the event, and cash, Visa, MasterCard and debit will be accepted as payment options.  Be sure to follow us on Twitter for the latest news and updates.  We hope to see you there!