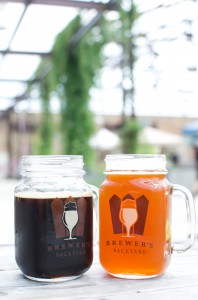 At Monday's Torontoberfest we're going to have a ton of delicious treats from our friends at Beau's, Black Oak and WVRST.  The following will be available:
From Beau's (note that not all Beaus' beers will be available simultaneously, we'll tap different ones as we go through them):
Lug Tread
Night Marzen
Octobock
Tom Green
Kissmeyer Nordic Pale Ale
Smoking Banana Peels
Two Weeks Notice
Mr Hyde
From Black Oak:
Oaktoberfest
10 Bitter Years
From WVRST:
Traditional Oktoberfest sausage
Tamworth sausage
Bison sausage
Venison sausage
Vegan Pastrami sausage
Duck Fat Frites
We're on from 12-4pm at Koerner Gardens & Holcim Gallery of the Evergreen Brick Works.  Free admission, all ages, rain or shine.  We hope to see you there!