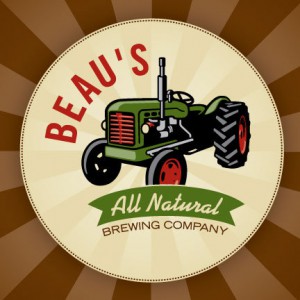 Well, we've had quite a summer at the Brewer's Backyard.  From our Queen Victoria's Secret event with Great Lakes to the debut of our very own collaboration beer with The Grid and Indie Alehouse, it's been a fantastic and memorable experience over our five events this year.
We're winding down the Brewer's Backyard for the year, but we're going to go out with a bang.  Our final event, coming up on holiday Monday, October 8th will be our version of Oktoberfest, with our friends at Beau's All-Natural Brewing!
Beau's is certainly well known for their great beers, but increasingly as much for their Oktoberfest, held in their hometown of Vankleek Hill, Ontario in late September.  Their Oktoberfest brings thousands into Vankleek Hill for a celebration of beer and food.  And we're thrilled that we're going to be doing the same with them at the Brewer's Backyard!
Our Oktoberfest edition of the Brewer's Backyard will feature a number of Beau's brews, including their flagship Lug Tread Lagered Ale and Night Marzen.  Also available will be their new seasonal pumpkin beer, Weiss O'Lantern.  But that's not all – up to 6 other brands will be available – but you're going to have to come to the Brewer's Backyard to find out!
We'll also have our friends from Cask Days at Oktoberfest, where we'll have ticket giveaways along with sales.
So come out and enjoy the last event of the season with the Brewer's Backyard and Beau's unique take on Oktoberfest.  You won't be disappointed!  As always, the Brewer's Backyard runs from 12-4pm  on Monday, October 8th at the Koerner Gardens and Holcim Gallery of the Evergreen Brick Works, located at 550 Bayview Avenue.  We hope to see you there – there won't be another Brewer's Backyard until 2013!